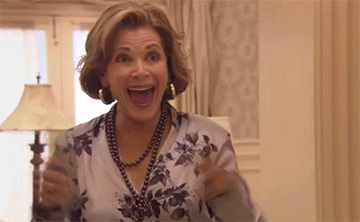 Get excited, it's Friday!! I hope you all had a great week and if you didn't, that's okay because now  you get 2 weekend days where you pretend that the troubles you faced last week will magically disappear, hooray!
What are your plans this weekend? The Texan will be watching a lot of rugby as it's the six nations tournament this weekend. I managed to marry a man with a passion for American sports as well as those in Europe so there is basically never a time of year that he doesn't have a sport to watch.  I don't mind so much because rugby men can be quite dashing (the few with necks anyway).  We're also going to go to our local planetarium for a show because we are both super cool and love stars and stuff. And it's Oscar weekend which means we will likely DVR it so we can watch it later and fast forward through the stuff we don't care about (like 70% of it).
To send you off to the weekend in style, here's some fun links. Cheers!