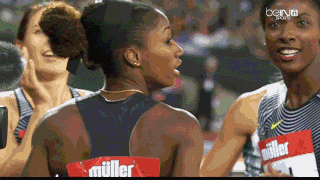 So, can we all just take a moment and mourn that the Olympics is ending this weekend? I don't know about you all but I've felt like the Olympics is totally what got me through these past weeks.  It's been so hot  and miserable outside, it's all I can do to watch people achieving insane athletic feats and think, man am I glad I'm not them.
But seriously, how the heck are y'all? It's been awhile since I've here and I think that is probably the new normal for me blog wise. It makes these little posts all the more sweeter, right?  I hope you all are about to have a fabulous weekend and if you are like me, will have some extra tissues to mourn the closing ceremonies on Sunday. To ease some of our transition into an Olympic-less existence,  I'll share with you some fun stuff I've seen on the web lately:
This woman is my new hero.
Thoughts on if beer gelatin shots would be good or gross?  I'm intrigued but also slightly grossed out at the thought of jiggly beer.
This story is truly inspiring. I only wish I could keep my cool like those people did. I completely understand not having cash and would probably use wine as a replacement, I mean who has cash these days, honestly?
America, this is why you're fat.
This Chinese swimmer keeps it real and I love it. Okay, can we just talk about how Chinese tampons are called Crimson Jade Cool? A-maz-ing!
15 ways to use your slow cooker this summer. Required reading for those of us too lazy/busy/just don't feel like  cooking.
10 Things I learned from re-watching Saved by the Bell. For those of you that watched this show religiously as a kid (like me ) this ones for you.
12 star crossed facts about Romeo and  Juliet. I truly love this movie even if it is my least favorite Shakespearian play because the soundtrack, seriously so good.
10 easy cocktail recipes. Because summertime = cocktails, am I right?
Have the best weekend!! And hope to make ti back here sooner than 3 weeks from now!