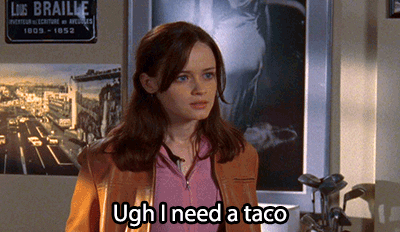 Yayy it's Friday! I got inspired to wish you all a RAD weekend since we all know rad is an underutilized word in 2016 and that needs to be rectified immediately.
What are you up to this weekend? By the time you read this, I will  be in a plane, feeling annoyed that I am awake so early and have a layover but SO HAPPY that I am going, going, back, back to Cali, Cali to visit my family this weekend in LA. I have been dreaming about tacos all week, I'm not even kidding. So excited to be in a real city where the favorite past time isn't slots or bowling. I feel like I'm coming out of exile, just for a few days, and it is grand.
To send you off in style, here are some totally radical things I saw on the internet this week:
Some stupid principal thinks Harry Potter and Lord of the Rings cause brain damage. I'm down with the theory that this dude is actually Voldemort, whose with me?
This kinda makes me feel old: it's the 30th anniversary of Top Gun. Remember when people used to think Tom Cruise was hot?
15 wine slushies you need to drink outside this summer. Wine + slushie = yes. But we should totally call them wlushies.
How to be a boss–wise words from some wise ladies. Feeling Mindy Kaling's quote 100%.
Gilmore Girls quotes for real life. At least twice this weekend I'm going to try to incorporate "Oy with the Poodles already" in conversation.
The best way to cut a mango. Seriously, helpful. Cutting mangos is hard yo.
8 snacks you can make with peanut butter. I'm on team PB forever. For-ev-er. For-evvvvverrrr
The White House Bedroom Through the Years.  Please, please can I have the  Jackie room in my house? So pretty.